Bob Bikel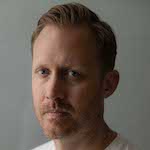 NBC Left Field, Managing Editor
Bob Bikel is the managing editor of NBC News' new digital video unit, NBC Left Field. As the team's editorial lead, he is the air traffic controller for a group of video journalists, filmmakers, investigative journalists, inventors, and media shapers determined to make a dent in the evolution of visual storytelling and reporting.
Prior to joining NBC News, Bikel worked as a journalist for CNN for nearly a decade, supervising production and visual storytelling across digital and broadcast while serving as DP and field producer for series pilots and special projects. His work has allowed him the opportunity to meet a few presidents, a lot of dictators, document the world's longest burp, and share a Subway sandwich with Iggy Pop.
Bikel honed his skills covering local news in Pennsylvania and New Mexico. He possesses both an M.B.A. and a strong aversion to ketchup.
Featured in: Technology and the Next Generation of News Storytelling (Monday)