Jeff Benninghoff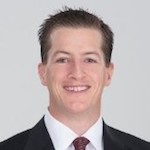 WWSB ABC 7, VP and GM
Jeff Benninghoff is the vice president and general manager of the Raycom Media ABC Affiliate in Sarasota, Florida, WWSB ABC 7. He has a track record of accomplishment in broadcasting and digital including more than 20 years in a variety of capacities and nearly 25 years total in the media industry.
Benninghoff joined Raycom Media in May 2017 when the station was sold by Calkins Media. As part of Calkins top leadership team, he was responsible for the broadcast division comprised of three ABC affiliated news television stations.
Benninghoff began his career with Calkins Newspapers in 1993 at The Intelligencer in Doylestown, PA. He was promoted to controller of the Burlington Times in 1998.
Benninghoff later moved to Florida to become the controller and was subsequently promoted to the station manager position at WWSB. His accomplishments include overseeing the construction and completion of a new digital facility in 2001, as well as the acquisition and integration of Calkins Media's two other television stations: WTXL ABC 27, in Tallahassee, FL and WAAY ABC 31 in Huntsville, AL.
In 2008, Benninghoff moved back to Pennsylvania as the director of compliance. In 2009, he was promoted to family office director and VP of Calkins Media. Benninghoff achieved the position of VP and director of finance for Calkins Media. In 2012, he moved back to Florida to become the VP and GM of WWSB ABC 7. Shortly thereafter, Benninghoff was promoted to oversee the Broadcast Division for Calkins Media as VP of broadcast until it was sold to Raycom Media in May 2017.
One of Benninghoff's successes is a leadership role in the company's strategic planning process working closely with the chief digital officer, the director of business development, and others. His other accomplishments include the oversight of Calkins Media Western Pennsylvania and South Florida newspapers and leading the company's CEO search process.
Benninghoff represented Calkins Media as a member of the Independent Television Group. He is currently a board member of the Florida Association of Broadcasters and the Sarasota Chamber of Commerce.
Benninghoff has a strong financial background. He holds a B.S. from La Salle University, an M.B.A. from the University of South Florida, and is a certified public accountant.
Featured in: OTT and the News: Technology, Content, and Monetization (Tuesday)